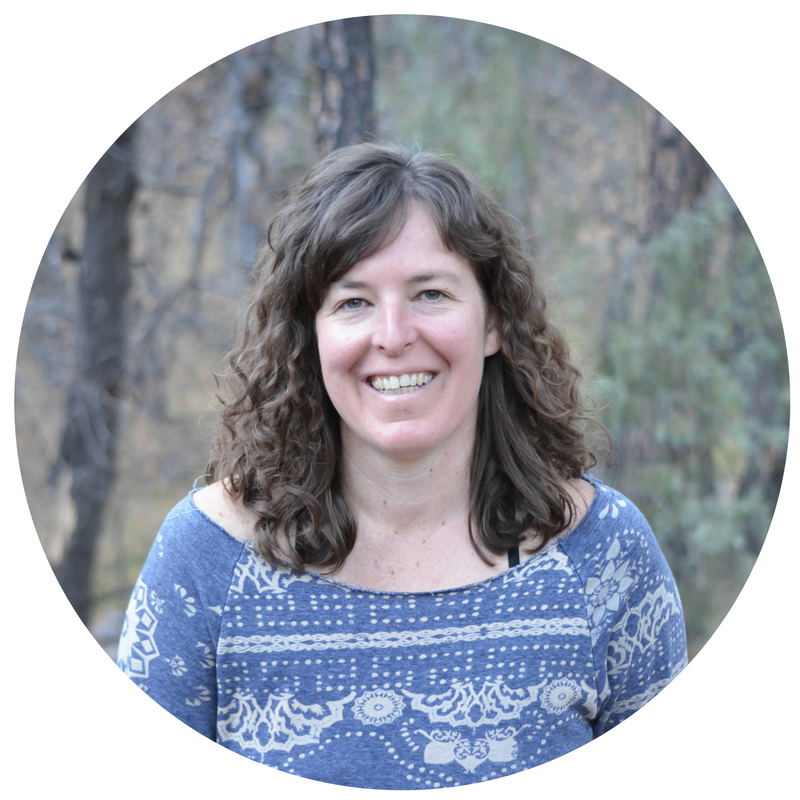 Kristen Densmore
Executive Director
Kristen has extensive experience in nonprofit leadership and administration, including fundraising, communications, marketing and utilizing social media. She has worked as an educator, facilitator and advocate for multiple arts, environment, and community organizations. She received a BA from Prescott College and an MFA in photography from the Savannah College of Art and Design. She brings a creative perspective and entrepreneurial spirit to her role as Executive Director.
Fueled by a love of adventure and wild open spaces, Kristen moved west over twenty years ago. She has driven through every state in the continental USA, hiking, swimming and camping on our public lands, but is always grateful to return to Arizona. She recently moved to Tucson from Prescott and is excited to explore the diverse beauty of the Sonoran Desert.
To reach Kristen in Tucson, call 520-326-4300 or email.
Barbara Hawke
Strategic Director
Barbara brings more than 15 years of conservation advocacy experience to AWC, including leadership in grant writing, fundraising, and budget management. In her former capacities as regional conservation representative for The Wilderness Society, executive director of Colorado's Black Canyon Regional Land Trust, and land conservation project director with The Nature Conservancy of Colorado, Barbara demonstrated proven ability to build partnerships across diverse community interests. A long previous career in local government in the Midwest forged a strong commitment to public service and cultivated an understanding of community development and planning.
Among Barbara's many achievements, she holds an MBA from Grand Valley State University, with an Environmental Policy graduate specialization from University of Colorado. She has served on various BLM committees, including the Southwest Colorado Resource Advisory Council and several municipal committees there, including the City of Montrose Planning Commission and the Boulder County Parks and Open Space Advisory Committee. Barbara's research has focused on rare plant conservation and avian conservation, and she has served on a regional Gunnison sage grouse working group.
"Partnerships with diverse community interests will remain a focus in AWC's efforts to preserve Arizona's precious wild lands and waters. As we move into AWC's next chapter, I'm confident we will expand our base of members, partners, and supporters to ensure even greater achievement in the future."
To reach Barbara in Tucson, call 520-326-4300 or email.
Katrina Pappas
Office Coordinator
Katrina brings 26 years of experience in nonprofit administration, having served for a number of years as the general manager of the Chandler Center for the Arts. She has Bachelor's degrees in Arts Management and Accounting, and was awarded a Virginia G. Piper Charitable Trust Fellowship through which she completed Georgetown University's Nonprofit Leadership Institute. Katrina has hiked many wilderness trails in Sedona, Prescott, and the Phoenix area. She is also an accomplished equestrienne.
To reach Katrina in Tucson, call 520-326-4300 or email.
Brian Stultz
Stewardship Coordinator
Brian began as an active volunteer and intern with AWC for 3 years, before joining us as Stewardship Coordinator. He is responsible for the coordination of Wild Stew events and training for future Wilderness Stewards.
Brian is a U.S. Army Veteran and native to Arizona. A recent graduate from Prescott College with a B.A. in Adventure Education and Environmental Studies, he also works as a river guide for commercial and educational river trips in the Southwest. Brian is an AWC Steward for Sycamore Canyon and advocate for Wilderness designation, conservation, and preservation.
Brian spends more time sleeping under the stars deep in the wilderness than in his home in Prescott, AZ. A love for adventure, solitude, long hikes, waterfalls, hand-crafted ales, and the continual search for the perfect burger is what gets him to emerge from the woods to scout every hole in the wall and small town cafe throughout Arizona.

To contact Brian in Prescott, call 928-350-2204 or email.