Are you surviving the Arizona summer heat? Our new issue is full of stories to cool you down, including the latest news from Washington affecting wilderness, the importance of wilderness in protecting the smallest elements of biodiversity, and a tribute to one of our strongest allies in Washington--Congressman Raul M. Grijalva. We hope this issue finds you well. We'll be back in the fall with more exciting wilderness news.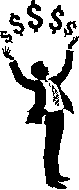 Would you like to support the Arizona Wilderness Coalition? We sincerely appreciate the generous gifts from our supporters in Arizona and around the nation, but unfortunately there is always more work to be done. We need your help to provide lasting protection for Arizona's existing and vulnerable wilderness areas. Thank you.
Click here to find out how to donate to the Coalition.
---
Issue 3, Summer 2003



OUT OF THE BLUE…


Behind Closed Doors: How the Bush Administration Deals with Wilderness

Coalition Executive Director Don Hoffman explains how the Bush Administration's Department of the Interior has rewritten the rules governing wilderness protection, without consulting the American public. Read more…





WILDERNESS TO WATCH

Farewell to Desert Solitude: The desert tranquility that symbolizes Mt. Tipton Wilderness in northwestern Arizona has been shattered by the sounds of development within the wilderness boundaries. A new horse ranch may replace the stillness and solitude traditionally found there. Read more…

SPECIAL FEATURE: AWC Retreats into the Woods

In June, Coalition staff gathered in the cool depths of the Blue Range Primitive Area to hammer out a strategy for wilderness defense in the coming year. We also celebrated our organizational growth and successes thus far. Read more…





BOOK OF THE SEASON

Wilderness: Earth's Last Wild Places combines nearly 300 breathtaking images of untamed lands and rare glimpses of the people who inhabit them with the most current scientific analyses of their endangered ecosystems.

The book identifies 37 wilderness areas around the globe—including tropical rain forests, wetlands, deserts, and arctic tundra, from Amazonia to the Congo Forests of Central Africa to the complex of North American deserts—and presents the research of nearly 200 specialists carried out over two years by Conservation International's Center for Applied Biodiversity Science with support from it's Global Conservation Fund.

Wilderness: Earth's Last Wild Places can be purchased directly from Conservation International. Simply print and fill out the order form, and follow the instructions to mail it or fax it to CI. Download the order form in PDF format (79 k).

SUPPORT THE ARIZONA WILDERNESS COALITION

With Your Help, We CAN Protect Our Wildlands for the Future.

The Arizona Wilderness Coalition appreciates the generous financial support that we receive from private foundations and individuals. With your kind support, we are poised to do some significant and exciting work on behalf of wilderness protection. However, fundraising remains an immediate priority.

Private foundations, large donors, and individuals may make tax-deductible donations through our fiscal sponsor, The Wilderness Society. Please make your checks payable to "The Wilderness Society" and send them to:

Don Hoffman, Executive Director, AWC
P.O. Box 529
Alpine, AZ 85920

**Please make note on the memo line of your check "For Arizona Wilderness Coalition."

If you have any questions, you can also contact our Executive Director, Don Hoffman, at: dhoffman@azwild.org. Or telephone: (928) 339-4426.

THANK YOU.