September 2 , 2010
President Obama's Wilderness Month Proclamation Highlights Arizona's Natural Heritage
Contact:
Matt Skroch, Executive Director, 520-326-4300
Katurah Mackay, Deputy Director, 602-571-2603
PHOENIX—On August 31st, President Barack Obama declared September as National Wilderness Month, heralding the national legacy of wild lands protected for all Americans by the hallmark 1964 Wilderness Act, signed into law on September 3rd of that year. Read the full proclamation here.

In Arizona, the National Wilderness Preservation System encompasses 90 different wilderness areas on federal public lands totaling about 6% of the state's acreage, including national forest, national park, national monument, and national wildlife refuge lands. Places such as Superstition, Pusch Ridge, Hummingbird Springs, West Clear Creek, and Chiricahua wilderness areas have become Arizona's most treasured retreats for outdoor enthusiasts. From a conservation perspective, these designated wilderness areas provide the highest level of protection for safeguarding our watersheds, air quality, significant cultural sites, and wildlife habitat. Wilderness areas also provide the increasingly rare opportunity to find quiet places for recreation—without the noise of motors—on our federal public lands, including hunting, hiking, bird watching, horseback riding, and star gazing. Wilderness can only be created by an act of Congress.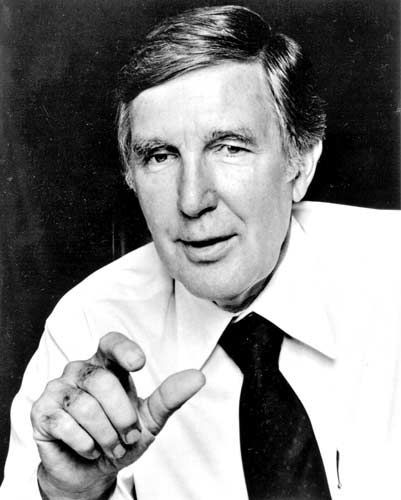 Arizona is the only state in the lower 48 to have both a statewide U.S. Forest Service wilderness bill, passed in 1984, and a statewide Bureau of Land Management (BLM) wilderness bill, passed in 1990 and celebrating its 20th anniversary this fall. Both pieces of legislation were championed by Congressman Morris "Mo" K. Udall, who became an icon for building consensus for wilderness designations during his time in Congress. The Arizona Wilderness Coalition led public support efforts behind each initiative, and works to add to Arizona's wilderness legacy today.
"Our remaining wilderness areas are more relevant than ever, offering quiet harbor and premium recreational experiences for those who enjoy the outdoors," says Matt Skroch, executive director with the Arizona Wilderness Coalition (AWC). "With twice the population we had in 1990 when Arizona last designated wilderness areas, we recognize the need to protect additional lands under this banner, both for the benefit of humans and our wildlife."
AWC currently leads or collaborates with several partnerships around the state—in the Verde Valley, in western Maricopa County, and in Cochise County—where Arizona's last, best places wait for protection. AWC builds the grassroots support and political momentum necessary to conserve Arizona's wild natural heritage in perpetuity.
"The president's proclamation couldn't have come at a more poignant time, particularly for Arizonans, who need an uplifting reason to be proud of the heritage of their state and what its citizens have accomplished," says Kate Mackay, deputy director for the Coalition. "Wilderness has a way of pulling people from all different backgrounds and political persuasions together, because our wild public lands are what all Americans share and enjoy. AWC is working hard to bring diverse partners together to talk about new wilderness in our rapidly urbanizing state—where wildlife-related recreation activities bring in billions of revenue to the state every year."
The Bureau of Land Management will be celebrating the 20th anniversary of the 1990 Arizona Desert Wilderness Act and other public land milestones in Arizona by co-hosting a family-oriented celebration on December 4th at the Auxiliary Air Force Base in Gila Bend.
*****